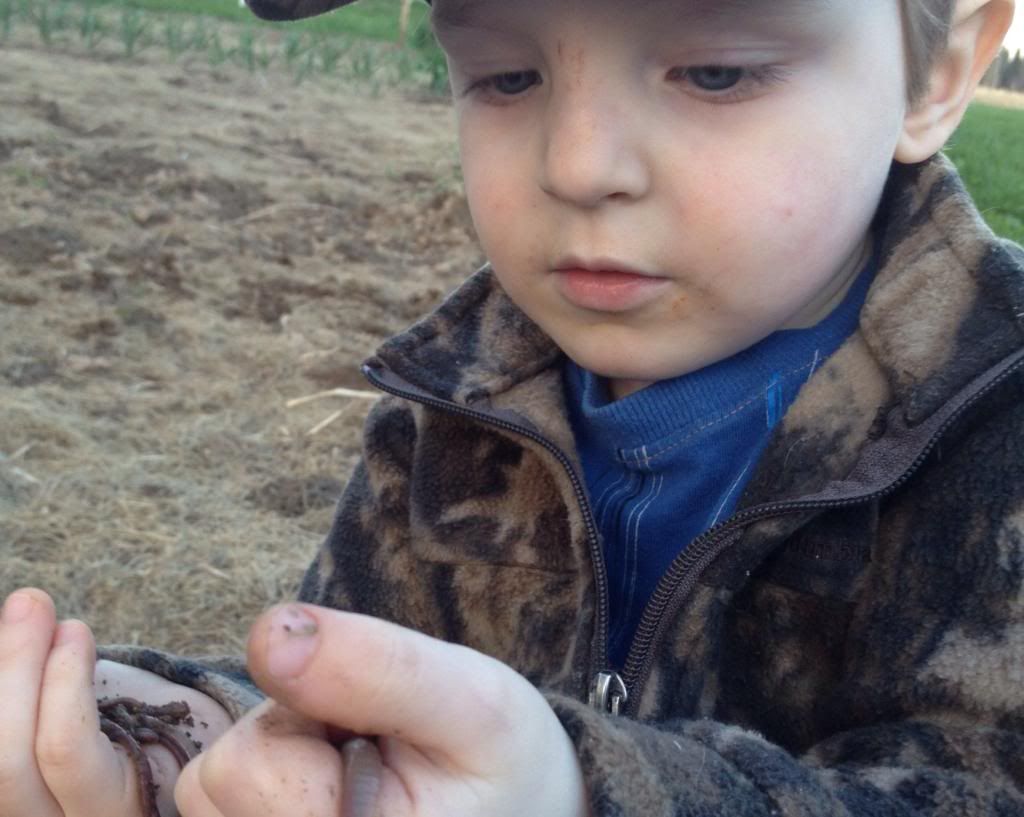 The sweet smell of fresh cut grass and sunscreen.
You know what I'm talking about, right? Yes, the start of summer.
Wisconsin has just started to warm up and we could not be happier. There is already a list of things that we have done and oh so many more to do! Just in the last couple of weeks we've started gardening, dug for warms, made a cardboard box house, flew a kite, went fishing, went on flower hunts, and rolled in the grass.
For Bentley and I summer somehow frees us. When we were in Washington it rarely snowed and there were far more places that we could go to just get out of the house and play for awhile. With this past winter in Wisconsin though we have gotten under each others skin and couldn't even go outside due to the frigid temperatures. I am sing with joy that that nonsense is over with!
Yesterday was by far my favorite. I took the time to completely unplug (which is more difficult than you think) and spend some true downtime with Bentley and my mom. We went to the park and played alien abduction, then headed back into the "space ship" to go and get some delicious ice cream. When we got home it was pretty late so we got ready for bed and laid down. Now you'd think after so much fun we would just pass right out. Instead we turned on the Scentsy pot and had a shadow bunny skit, where our bunnies danced and kissed goodnight. Before we fell asleep Bentley and I decided to open up our window and let the crickets sing us to sleep.
I can't wait to have more days like this with my little love! :)